Natural Environment Technology in Africa
AgriFund Management Centre
Agri Business
Accounting & Business Planning
Reduce your GHG Emissions
Carbon Farming
Zero Waste
Improve Crop Storage
Improve Supply Chain Intelligence
Agri Finance
Micro Finance
Insurance
Cooperatives
Banks
Investment Group
​
Agri Market
Buyers and Sellers
On-Demand Collection
Fast Delivery
Consumer / Business
Agri IOT
E-Agriculture
IOT/Cloud
Mission
​
The AgriFund Management Centre's main objective is to
reduce GHG emissions across the agricultural value Chain.
​
What can we do for you?
We work to move your farm from a manual management system
to a digital platform. We help you to track your produce from farm to folk
using the latest technology and digital tools.
​
Who do we work with?
​
Small-scale farmers - food losses are all the crop and livestock human-edible commodity quantities that, directly or indirectly, completely exit the post-harvest production/supply chain by being discarded, incinerated, or otherwise, and do not re-enter in any other utilization (such as animal feed, industrial use, etc.). The post-harvest waste of fruit and vegetables can be reduced considerably through adequate cool storage. We work with small-scale farmers to repurpose their food waste and convert it into bioenergy to fuel cool storage for perishable stock such as fruit and vegetables.
​​
Large-scale farmers - we work in partnership with large-scale farmers to improve energy efficiency of the farm through bioenergy. Bioenergy consists of food waste, animal waste and plants that is repurposed into energy. This process reduces GHG emissions from large-scale farming and improves farming sustainability. We also work with the farmers on environmental management ISO 14001, energy management ISO 50001 and GRI reporting.
​​
Traders - food waste from food trade stores can end in landfills. We work with food trade stores to reduce their emissions from food waste by recycling their dry and tinned food waste through a recycling program, where food is redistributed to local schools to address food security issues in educational establishments.
​​
Housing Developers - We work with housing developers and associations to provide a source of bioenergy to tenants and home-owners by recycling food waste into bioenergy. The bioenergy plant will recycle food waste to provide energy for local residents.
​
​
Where do we work?
​
We are developing projects and programs within Africa​
We also work within the EU region for policy engagement about our work.
​
​
Join our AgriFund
Management Center

We can assist you with the management of your farm to boost food security. We offer education and training to transform your farm from a manual day-to-day management system to a digital platform.

We use satellite technology to boost your data intelligence. Earth observations are fundamental to harnessing the innovations of the Fourth Industrial Revolution to support agricultural productivity growth across Africa.

Africa is a large continent with a rich and diverse environment, resulting in many challenges, such as access to drinking water, rapid urban development, active deforestation, and food insecurity.

Africa's ability to respond and recover is linked directly to how well the human population's impact on natural resources is understood. Earth observation data is the cornerstone to this information, and a key transition of the Fourth Industrial Revolution is the change in how this data is accessed and used to support a quick response to these critical challenges.
The AgriFund Management Center uses AI, Earth Observation and machine learning to move your farm into the 21st Century.



WHAT ARE THE BENEFITS OF JOINING THE AGRIFUND?
Agri Business
Accounting & Business Planning
Reduce your GHG Emissions
Carbon Farming
Zero Waste
Improve Crop Storage
Improve Supply Chain Intelligence
Agri Finance
Micro Finance
Insurance
Cooperatives
Banks
Investment Group
​
Agri Market
Buyers and Sellers
On-Demand Collection
Fast Delivery
Consumer / Business
Agri IOT
E-Agriculture
IOT/Cloud
Weather Map
Benefits of joining us



Let us at the AgriFund Management Center transform your farm management practice into the next level of artificial intelligence and machine learning. We work with you to transform your network from manual operation into the digital age: the fourth industrial revolution. Learn how to track your produce from farm to folk. Use data intelligence to make better decisions. Find out how long it takes to get your produce from farm to consumer. Find out how much food loss and GHG emissions your activities produce. Use our earth observation partnership to enable a forward-looking weather prediction on temperature, humidity, wind and soil observations.



Let us assist you in digitalising your buyers and seller markets, customers and manufacturers markets.
We also offer training sessions on how to develop your own earth observation program.
There are so many benefits for joining us - click here to join.
Featured Partner Case Studies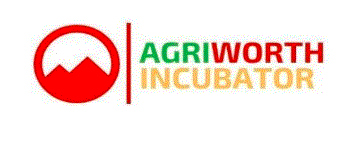 Empowering women farmers in Chongue District of Lusaka Province